CloudOver Enterprise Private Cloud is solution for small and medium businesses. It delivers ready to use cloud computing and virtual networking environment. With preinstalled CloudOver CoreCluster software this platform is a powerful base for each IT project. Computing Cloud environment gives you unique opportunity to share resources of servers with large group of your employees in a new way. Each server connected to the CloudOver shares its resources (hard disks, memory and CPU) to create one, homogeneous environment. With this solution you can save your resources and money with better organized workspace. CoreCluster management module optimizes all resources allocation and makes the best of your hardware.
Private Cloud
We sell CloudOver Enterprise Cloud as ready to use hardware, based on HP Proliant G6 servers. Each node is able to run up to 30 virtual machines and simulate full networking environment. Cloud users have experience of using real hardware, without limitations known from public IaaS cloud providers. Private cloud means, that all your data and hardware is installed at your location. There is no sharing your infrastructure with other users, like it has to be in public clouds.
Hardware Configuration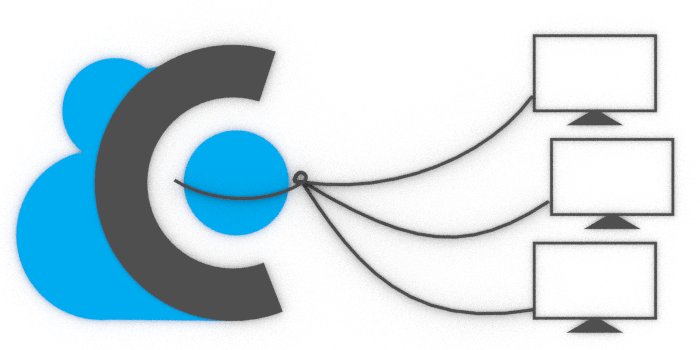 This product contains:
One Management node with shared Storage (RAID 5, 1TB) and 12GB of RAM
Three computing nodes, each able to host up to 40 virtual machines (1vCPU, 1GB of RAM per VM)
Two 1Gbps switches for internal networking
Network cord bundles
Installation and configuration guide
Hardware
Each Computing Node is equipped with:
Two Intel processors 2.4GHz, Quad-Core Xeon (E5620), 8 threads each
44GB of RAM
300GB hard drive
2x 460W Hot Swap power supply
2x Dual port 1Gbit Ethernet PCIe cards (total 4 gigabit ports per server)
iLO2 management console
Software
Servers are preinstalled with Ubuntu Server 16.04 LTS with latest updates and CoreCluster 16.09 Cloud Management software:
CoreCluster
CoreUI interface
CloudInit module support (CoreTalk extension)
DHCP server for virtual networking (CoreDHCP extension)
ThunderScript support
Warranty and technical support
All servers are refurbished, it means, that hardware has been used in other environments and is not brand new. All server's parts have been covered by one month warranty. Warranty period starts when product is delivered to the customer. In case of hardware parts failure we provide spare parts as soon as possible. Customer may be obliged to return broken parts at the costs of seller.
Six month technical support is included in price. It contains remote help for hardware installation after product is delivered. Whole period of support contains help for your administrators related to system administration, configuration and post failure recovery. For the first month of the technical support period we provide guidance for your users. Whole support is provided remotly.
The CloudOver software is sold under the GPLv3 license. Check details for licensing Ubuntu Server operating system.
Warranty and technical support doesn't include seller's responsibility for data loss or other loss due to using CloudOver Enterprise Private Cloud, provided software and hardware
CoreCluster Management node is configured to establish OpenVPN dedicated connection to our servers to provide remote management. Disabling this connection may result disabling remote support.
Want to test?
Here you can test the CloudOver software wth our demo virtual machine. With this simple installation you can test user experience of CoreCluster cloud.