To access list of images, go to the side menu and select Image from the list. You should get list of all your images and images shared with you (group or public access). Usually administrators prepare set of cloud images for all users, public available. In this example we got only Cirros transient image and one permanent drive:
Each disk image has its own, cluster-wide unique ID, name, description, state and access setting. All this parameters (excluding ID) could be edited after clicking on any of images. This will redirect you to image details page. You will be able to edit and manage only images owned by you. All other images will fail on each try of modification.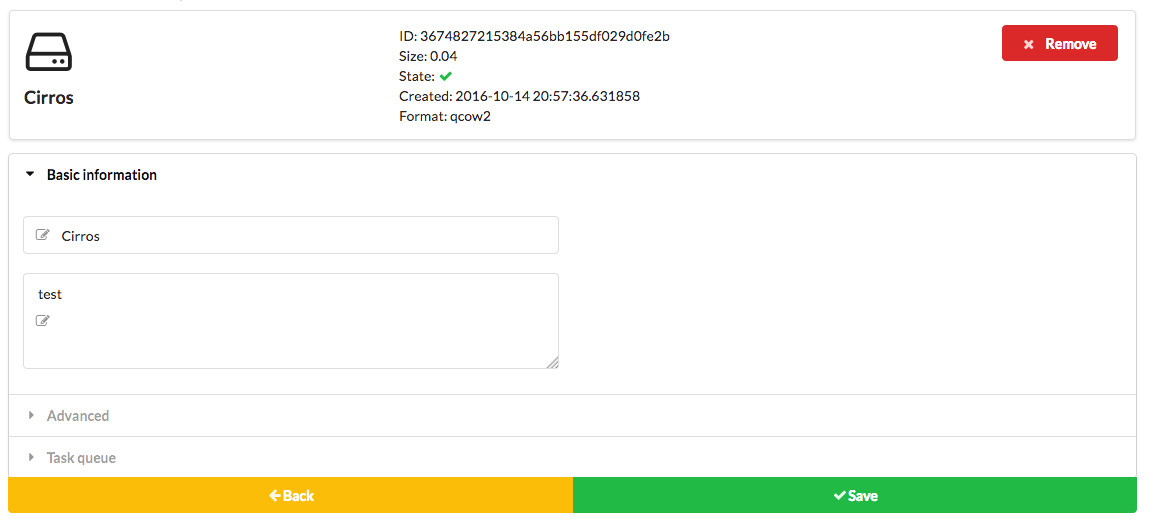 All parameters, like video cards type or access could be modified from this place. Remember, that changing emulated hardware may cause problems with drivers in operating system, installed on image. This doesn't take affect on permanent images.
< Go back
Author: Maciej Nabozny Published: Oct. 14, 2016, 9:18 p.m.