Log into the Administrator's panel and find Templates at the main screen: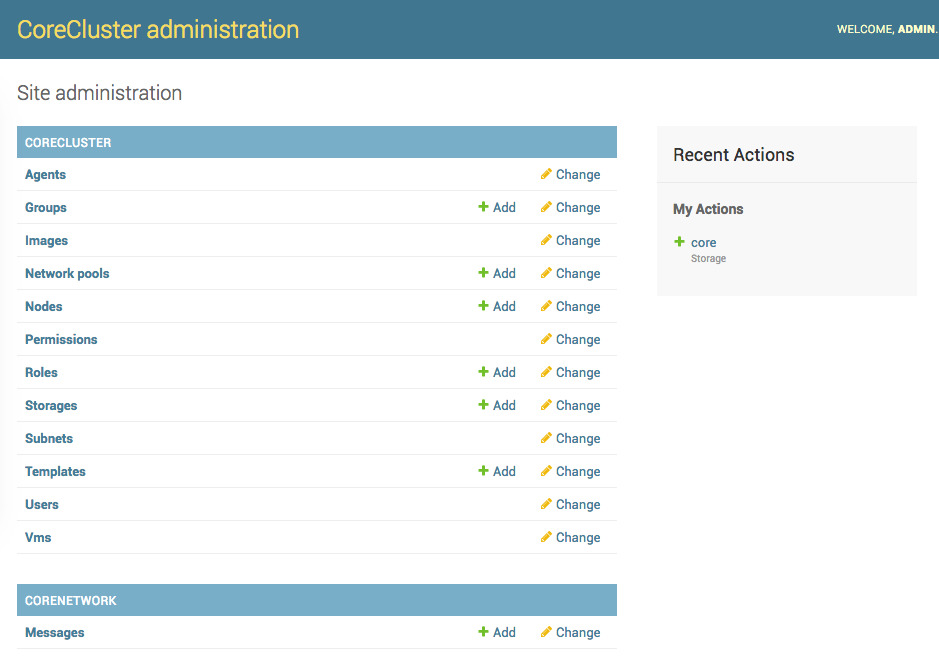 and find add new Template, by clicking + next to the Templates.
Create new template
Enter name and description of your template. Next, set the amount of CPU available for this template and do the same with memory. Hdd parameter defines maximum size of basic hard disk image for virtual machines made with this template. Points value might be useful if you are accounting usage of cloud resources.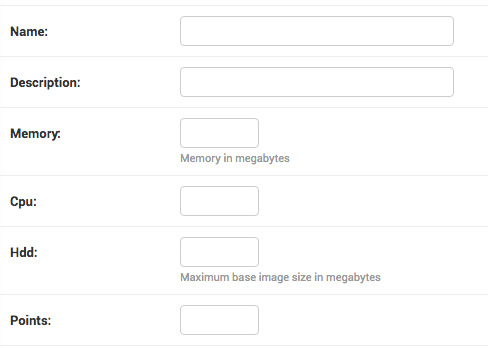 All other parameters might be default.
At the bottom of page click Save button.
Check your template in CoreUI
Your template should be now available in Hardware Templates section, in CoreUI interface: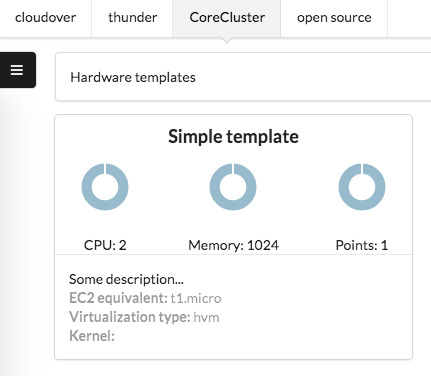 < Go back
Author: Maciej Nabozny Published: Sept. 29, 2016, 1:17 p.m.