Log into the Administrator's panel and find Roles at the main screen: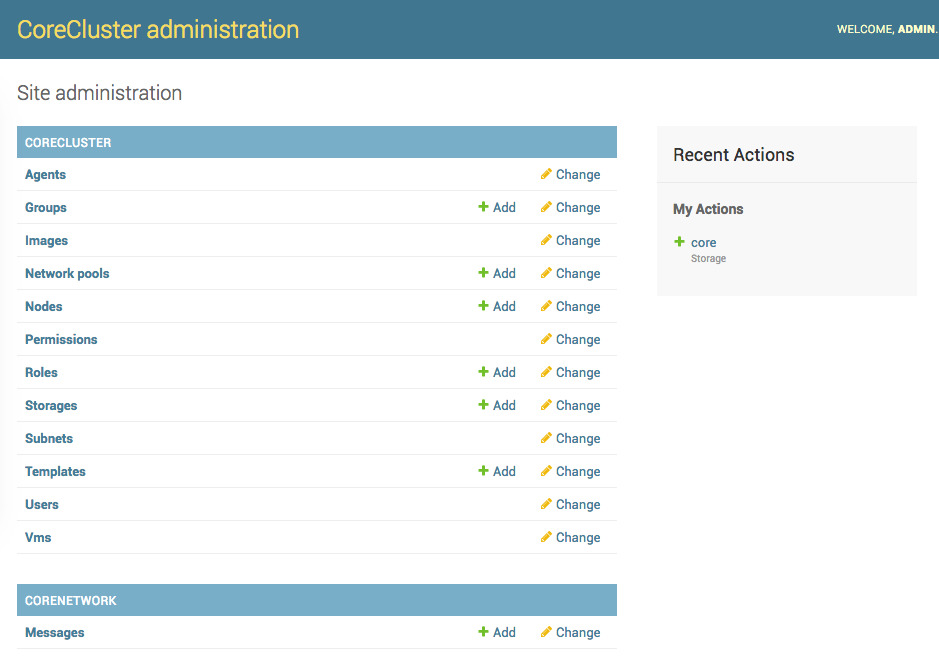 Then click at the Roles to get list. Each entry defines one role. Try to edit one of existing roles, i.e. the default_role: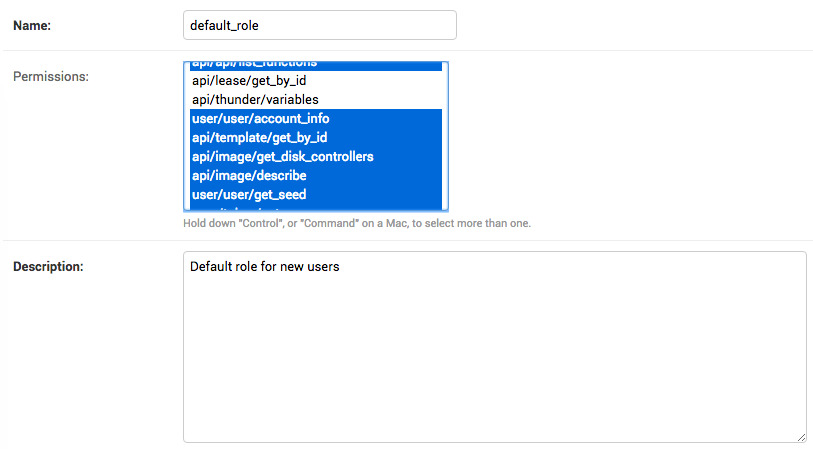 Each role has assigned set of permissions. Every permission equals exactly one API or CI function available with this role. By modifing selection in the permissions list you can add or remove permissions for this role. To select or unselect multiple permissions hold Ctrl (or Cmd on Mac) key.
Default roles
After installation you should get three default roles:
default_role - role with all permissions enabled
read_only_role - role with enabled API calls related to listing objects. This role should not allow any changes in resources.
storage_role - role allowed only to perform actions related to storage
Using roles for groups and users
You can define a set of additional roles according to your preferences. To use them, create or edit any group. Each group has exactly one role, which defines what API functions could be called by users in this group. Also you can assign each user to particular role.
If group's role denies some actions, the user's role could allow them. This mechanism allows you only to extend privileges for particular users.
< Go back
Author: Maciej Nabozny Published: Sept. 29, 2016, 3:25 p.m.