Create new superuser account
If you haven't created superuser administrator account during installation or you want to create another - do it now. In console enter following command:
sudo cc-admin createsuperuser
You will be asked for account login name, email and password. If everything is fine, account should be created and you can login to the administrator's site
Accessing administrator's site
Enter in your web browser following address:
http://your_cloud_address:8000/admin
You should get following login form: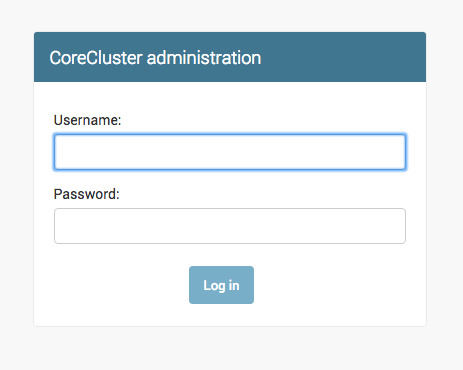 Enter credentials used in previous step to create superuser account. After successfull login you should get following dashboard: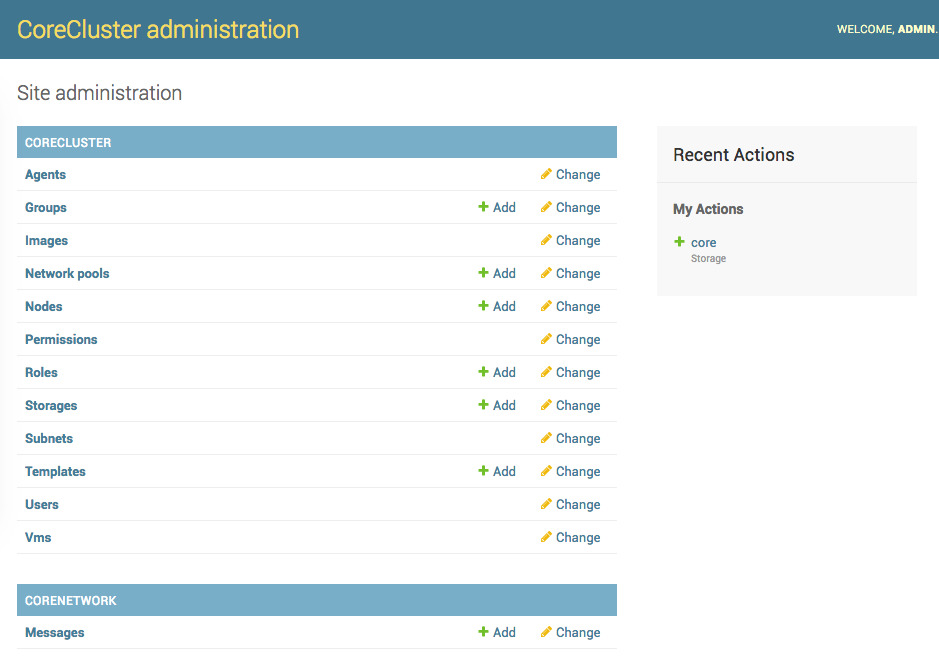 What next?
Now, when you have your account, you can add resources to your cloud: templates , networks , storages , define roles and use command line tools
< Go back
Author: Maciej Nabozny Published: Sept. 29, 2016, 2:03 p.m.